The Mortgage Craft Process
Personalized And Attentive Mortgage Experiences
With You Every Step Of The Way
We make the process easy. Apply online at your convenience and securely upload documents for our review. We will review your application and reach out within 24-48 hours.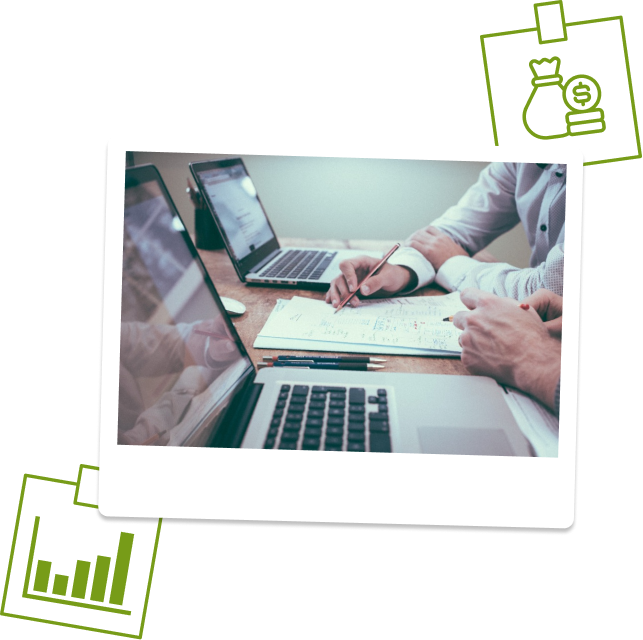 Our company lives by our core values and seeks to live by them in all that we do. Because of that, our loan process takes a different approach, we want to know you and your goals and objectives for the future so that we can.

We deeply analyze your financial situation and aspirations to create a personalized plan that aligns with your vision of success.

With our expert advisors by your side, you'll gain knowledge and confidence to make informed decisions in the mortgage market.

We explore uniquely crafted opportunities to secure the best loan options for your financial success, going beyond traditional approaches.
See What Our Clients are Saying
"Working with Ralph and the staff at Mortgage Craft was amazing. We lived 3.5 hours away - that did not matter to Ralph and staff! They all made you feel like you were their only clients - and we all know they have many happy clients."
"Ralph and his team did a WONDERFUL job with handling our mortgage. They made the process so smooth and effortless. We really felt like the team was looking out for our best interest all throughout the process. They kept us well informed and were always responded to our inquires in a timely manner. If you want next level service, use Mortgage Craft for sure!"
"I have bought a few houses over the years and this was by far the easiest process. We were able to get approved and closed within weeks of obtaining our purchase agreement. I highly recommend Mortgage Craft."
"Mortgage Craft is a tremendous provider of financial services. The team at Mortgage Craft went above and beyond providing services for our recent home purchase. It was refreshing to actually have a company do what they say and communicate efficiently and effectively throughout the process from start to finish. I highly recommend Mortgage Craft and will utilize their company in the future. "
Key Considerations Before Buying a Home
Set up a free mortgage consultation with us to assess your borrowing needs and estimated closing costs.
Obtain a pre-approval letter from us to let sellers know you have money backing the offer.
Be prepared for at least a 3% down payment on your home (percentages vary for different loan products).
Do not make large purchases on your credit card or take out new loans. It could affect your debt-to-income ratio and disqualify you from buying a home. Talk to your mortgage professional for more details.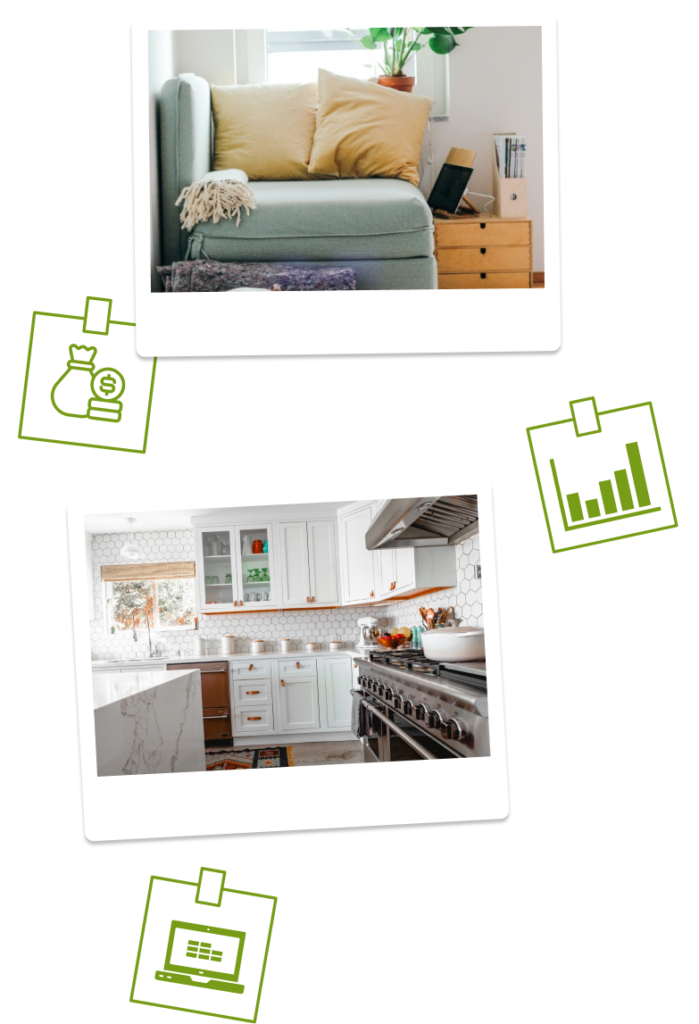 A Quick List of Things You Need to Know Before Refinancing Your Home
Refinancing can help save you money and lower your monthly payment if you refinance to a lower interest rate.
Look up your home price online. If your home price increases, you own more of your home. This means you could get rid of your mortgage insurance, increase your ability to pay down your mortgage, utilize equity from your home or lower your interest rate.
Ask us about closing costs. When you refinance, a portion of your closing costs can be wrapped into your loan to keep out-of-pocket costs low.
Make sure you are current on your mortgage payments. If you are in forbearance or behind on your payments, you may not qualify.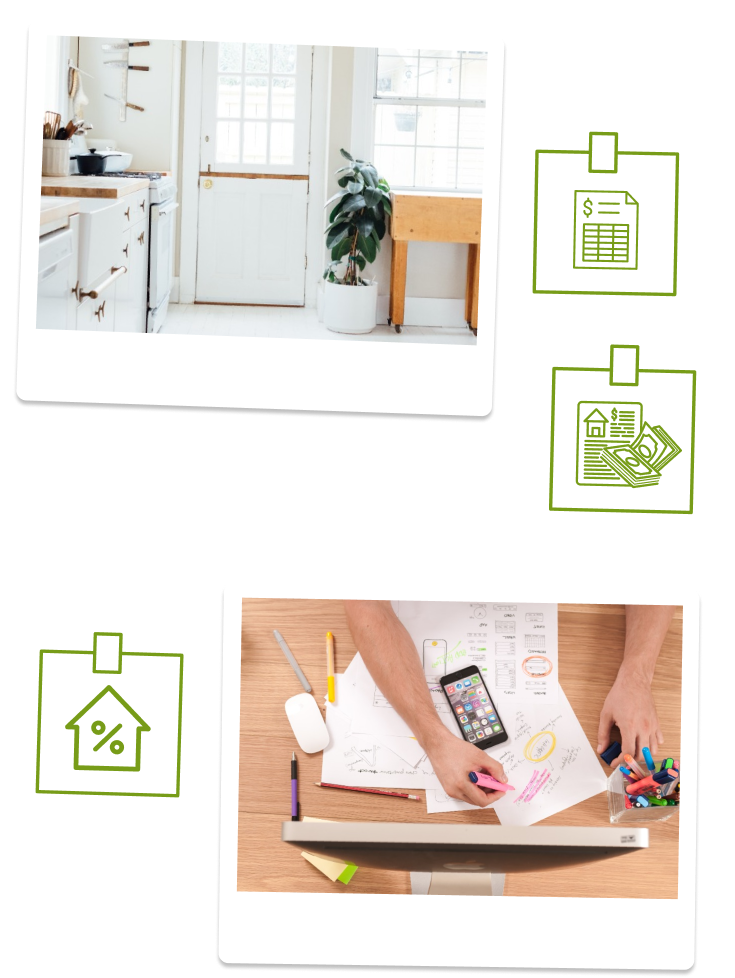 Apply online, give us a call, or schedule an appointment, and we will take it from there. We want to make the process as easy to relieve some of the stress that comes with financing a home. 
How long does the mortgage application process typically take?

The duration of the mortgage application process can vary depending on several factors, including the complexity of your financial situation, the loan program chosen, and the responsiveness of all parties involved. 

On average, the process can take around 30 to 45 days from application to closing. However, Mortgage Craft strives to provide a streamlined and efficient process to expedite approvals and ensure a smooth closing. We have been known to go from start to finish in 20 days or less.
What documents do I need to gather for the mortgage application?

 During the mortgage application process, you will be required to provide various documents, including but not limited to:

Proof of income (such as pay stubs, W-2 forms, or tax returns)

Bank statements

Proof of assets

Identification documents

Employment verification

Property information (if applicable)

 

Gathering these documents early on can help accelerate the application process and avoid delays. You can securely upload them at the end of our application.
What factors determine the interest rate I will receive?

Several factors influence the interest rate you qualify for, including your credit score, debt-to-income ratio, loan-to-value ratio, loan program, and current market conditions. Mortgage Craft's experienced loan officers will assess your financial profile and provide guidance on obtaining the most competitive interest rate available based on your circumstances.
Can I get pre-approved for a mortgage?

Yes, getting pre-approved for a mortgage is highly recommended. Pre-approval involves a thorough evaluation of your financial information by a lender. It provides an estimate of the loan amount you may qualify for, giving you confidence in your home search and making you a more attractive buyer to sellers.
What happens after my mortgage application is pre-approved?

Once your mortgage application is pre-approved, you get to start the home search with your realtor. Once you find a home that you want to offer on, you or your realtor can reach out to your Mortgage Craft Loan Officer to get an estimated closing cost sheet and updated pre-approval letter. Then, you can write an offer with your realtor.
What happens after my offer is accepted?

You or your realtor will want to send the sale agreement to your Mortgage Craft Loan Officer, then your application is moved into processing, and finally, the loan moves into the closing process. This involves providing updated income and asset documents as needed, finalizing the loan details, signing the necessary documents, and transferring ownership of the property. Mortgage Craft will guide you through each step, ensuring that you have a clear understanding of the process and any additional requirements.
What is mortgage underwriting, and how does it affect my loan approval?

Mortgage underwriting is the process by which a lender assesses your creditworthiness and evaluates the risk associated with approving your loan. During underwriting, your financial documents, credit history, employment verification, and other relevant information are thoroughly reviewed.

The underwriter determines if you meet the lender's criteria for loan approval. Their decision can impact the interest rate, loan terms, and overall approval. Mortgage Craft works closely with underwriters to ensure a smooth underwriting process for our clients.
What is a closing disclosure, and when will I receive it?

A closing disclosure is a document that outlines the final terms and costs of your mortgage loan. It includes details such as the loan amount, interest rate, closing costs, and other fees. By law, the lender must provide you with the closing disclosure at least three business days before the scheduled closing date. Review the document carefully and compare it to your Loan Estimate to ensure accuracy and address any questions or concerns you may have.
Can I make changes to my mortgage application after submission?

Yes, it is possible to make changes to your mortgage application after submission, but it's important to communicate these changes promptly to your Mortgage Craft Loan Officer. Changes may include updates to your employment status, income, or any other relevant financial information. However, it's crucial to avoid making significant changes without consulting your loan officer, as it can impact your loan approval and delay the process. Open communication with your loan officer is key to managing any necessary updates or modifications.