Your Trusted Mortgage Broker in Lancaster, PA
Make Investments That Lead to Financial Stability and Freedom
We help you consider the real costs of purchasing or refinancing a home. From the monthly payment to the cash needed to close, we take an in-depth look at your finances to help you achieve long-term financial stability.
Navigating the Mortgage Landscape Can Be Overwhelming
The benefit of a mortgage broker is that we help cut through the noise of the financing process. We seek to give you options that make sense for you, making your decisions as simple as possible.
Tailored Mortgage Solutions
16+ Years Securing Smart Loan Options For Your Needs
With Over Sixteen Years in The Mortgage Industry, Mortgage Craft Has a Proven Track Record of Getting Our Clients to Closing and Providing the Most Secure Option as They Navigate Their Largest Investment – a Home.
Mortgage Craft is your trusted Mortgage Broker because:
Advantages of Mortgage Craft
For Your Big Investment, We Provide The Little Details
At Mortgage Craft, We Don't Just Provide Mortgages; We Serve as Your Trusted Mortgage Advisors and Educators
Our goal is to educate you on how to make the best decisions for your own financial future. We have access to industry-leading products and technology with a wide range of solutions that we help uniquely tailor to your financial situation.
The Mortgage Craft Process
Streamlined Mortgage Success
We make it easy and clear for you to secure a home loan that works for you.

We deeply analyze your financial situation and aspirations to create a personalized plan that aligns with your vision of success.

With our expert mortgage advisors by your side, you'll gain knowledge and confidence to make informed decisions in the mortgage market.

We explore uniquely crafted opportunities to secure the best loan options for your financial success, going beyond traditional approaches.
Expert Mortgage Solutions
Don't Let Yourself Get Lost In The Loan Basic "Options"
The mortgage industry is complex, and we help you navigate it with ease
Our clients benefit from our industry-leading partners, technology, and process to get them from application to closing while feeling informed and supported in their financial journey.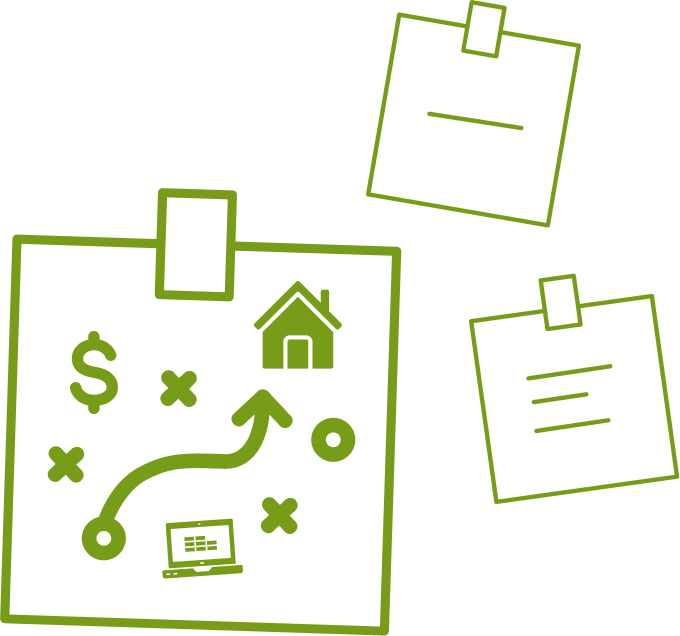 See What Our Clients Are Saying
"Working with Ralph and the staff at Mortgage Craft was amazing. We lived 3.5 hours away - that did not matter to Ralph and staff! They all made you feel like you were their only clients - and we all know they have many happy clients."
"Ralph and his team did a WONDERFUL job with handling our mortgage. They made the process so smooth and effortless. We really felt like the team was looking out for our best interest all throughout the process. They kept us well informed and were always responded to our inquires in a timely manner. If you want next level service, use Mortgage Craft for sure!"
"I have bought a few houses over the years and this was by far the easiest process. We were able to get approved and closed within weeks of obtaining our purchase agreement. I highly recommend Mortgage Craft."
"Mortgage Craft is a tremendous provider of financial services. The team at Mortgage Craft went above and beyond providing services for our recent home purchase. It was refreshing to actually have a company do what they say and communicate efficiently and effectively throughout the process from start to finish. I highly recommend Mortgage Craft and will utilize their company in the future. "
With an easy to access online application and nearly around the clock access to your mortgage partner we make getting a home loan fit your schedule.
We'll Give You The Same Smart Options We Give Our Family
As a family-owned business, we hold high standards for our team and lending partners so that we can care for our clients as if they were extensions of that family. Our clients are people and not just numbers on a page and we seek to look at each individual client with their own unique needs. We have a story, and we would love for you to be a part of it.