Find Your Ideal Home Buying Solution
Discover the Perfect Loan Type for Your Homeownership Journey
Explore Our Range of Loan Options
Designed to Meet Your Unique Needs
Our range of loan types is tailored to your unique needs and circumstances. Whether you're a first-time homebuyer, a veteran, living in a rural area, or self-employed, we have the right mortgage solution for you. Explore our variety of loan types, and find the perfect fit for your homeownership journey.
Traditional Financing Options
Conventional loans are often best suited for clients whose credit score is 620 or above with at least 3%-5% down payment. They offer the best in loan terms with the least amount of extra fees.
Flexible Down Payment Options: Conventional mortgages offer a range of down payment choices, including as little as 3% down for qualified borrowers, making homeownership more accessible.
Lower Mortgage Insurance Costs: If you put down at least 20%, you typically won't need private mortgage insurance (PMI), which can significantly reduce your monthly payment.
Competitive Interest Rates: Conventional loans often come with competitive interest rates, which can save you money over the life of the loan compared to higher-rate alternatives.
Flexible Property Types: Conventional loans can be used for various property types, from primary residences and second homes to investment properties.
Loan Variety: Conventional loans come in different term lengths, such as 15, 20, or 30 years, allowing you to choose the repayment schedule that best fits your financial goals and budget.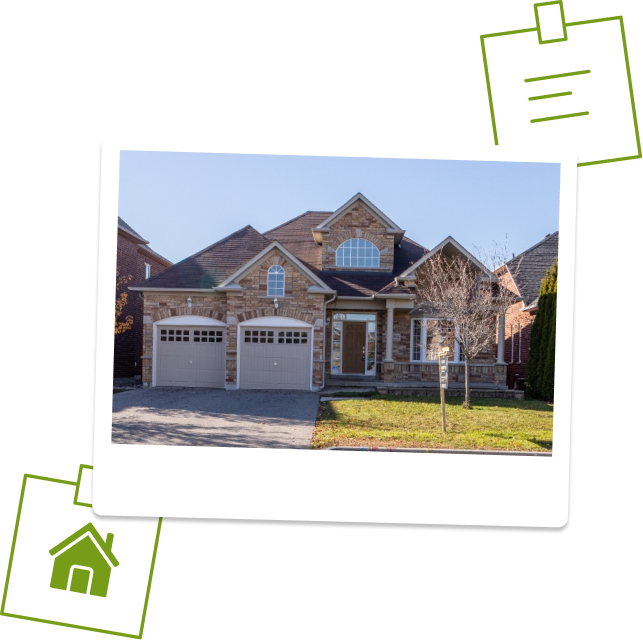 Government-Backed Assistance
FHA loans are best suited for first-time homebuyers and individuals with lower credit scores or limited down payment funds. They are also a good option for those who may not qualify for conventional loans due to a higher debt-to-income ratio or a lack of established credit history.
Low Down Payment: FHA loans offer a low down payment requirement of as little as 3.5% of the purchase price, making homeownership more accessible, especially for first-time buyers.
Flexible Credit Requirements: FHA loans are more forgiving of lower credit scores compared to conventional loans, making them a viable option for borrowers with less-than-perfect credit histories.
Assumable Loans: FHA loans are assumable, which means that if you sell your home, the buyer can take over your existing FHA loan terms, potentially making your home more appealing to future buyers.
Fixed and Adjustable Rates: FHA loans offer both fixed-rate and adjustable-rate options, allowing borrowers to choose a loan structure that best suits their financial situation and long-term plans.
Government Backing: FHA loans are insured by the Federal Housing Administration (FHA), which provides a level of security for lenders. This backing can result in more lenient qualification criteria and potentially better interest rates for borrowers.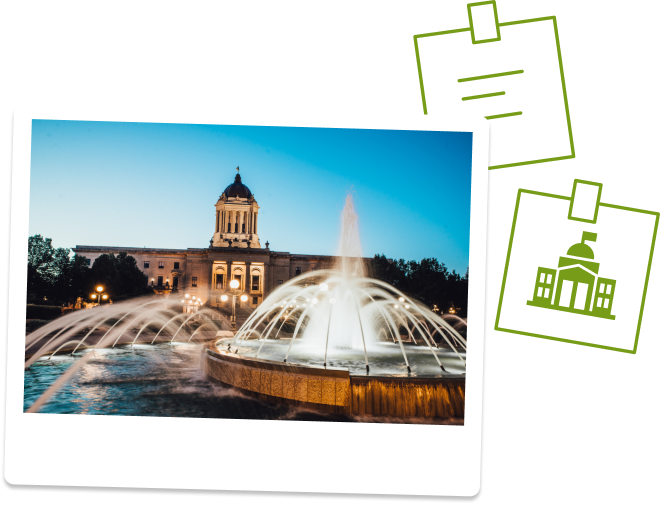 Rural Home Ownership Made Easy
USDA loans are ideally suited for low-to-moderate-income individuals and families seeking to purchase homes in eligible rural or suburban areas. They are particularly beneficial for first-time homebuyers due to their low or zero down payment options (not including closing costs) and competitive interest rates.
Zero Down Payment: USDA loans offer the advantage of requiring no down payment, making homeownership more accessible for eligible borrowers. Closing costs are still a factor, so talk with your mortgage professional about these costs.
Low Interest Rates: These loans often come with competitive interest rates.
Flexible Credit Requirements: USDA loans can be more forgiving when it comes to credit scores, allowing borrowers with less-than-perfect credit to qualify.
Lower Mortgage Insurance: Unlike other government loan types the USDA loan program can offer lower MI costs, which can lower your monthly payments
Rural and Suburban Access: USDA loans are designed to promote homeownership in rural and suburban areas, offering a unique opportunity for eligible borrowers to secure affordable housing in these regions. You may be surprised to find there are a lot of areas that qualify. Talk to your mortgage professional to find out more.
VA loans are ideal for active-duty military members, veterans, and eligible surviving spouses who want to buy a home with favorable terms, including no down payment and competitive interest rates.
No Down Payment: VA loans typically don't require a down payment, allowing veterans and eligible service members to purchase homes with little to no upfront cost.
Competitive Interest Rates: VA loans often offer competitive interest rates, potentially leading to lower monthly payments compared to other loan types.
No Private Mortgage Insurance (PMI): VA loans don't require PMI, which can save borrowers a significant amount of money over time.
Flexible Credit Requirements: VA loans have more lenient credit requirements, making homeownership accessible to a broader range of individuals, even those with less-than-perfect credit.
Assistance with Closing Costs: Sellers can contribute to the borrower's closing costs, reducing the upfront expenses associated with buying a home.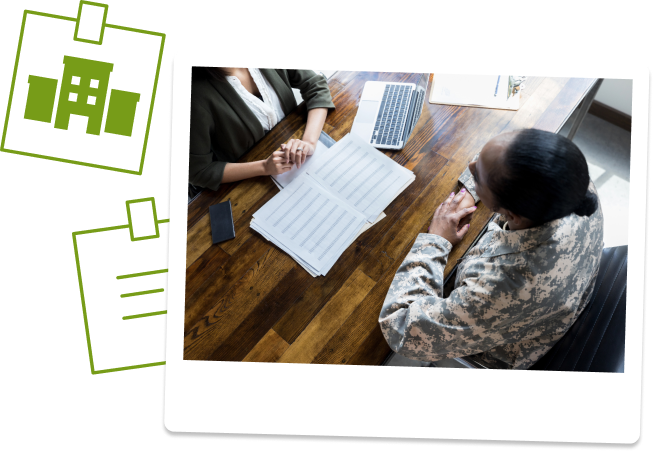 Tailored for Self-Employed Individuals
Non-QM Loans: Non-QM loans offer flexibility in underwriting, allowing borrowers to provide alternative documentation to demonstrate their ability to repay the loan. While they can be more accessible for some borrowers, they typically come with slightly higher interest rates and may require larger down payments. These might be bank statement loans, DSCR Loans (Debt Service Coverage Ratio) and many others. These loans are often suited for self-employed borrowers who do not show as much income on their tax return.
Flexibility in Underwriting: Non-QM loans offer flexibility in underwriting, accommodating alternative documentation to demonstrate borrowers' ability to repay, making them accessible to a broader range of applicants.
Ideal for Self-Employed Borrowers and Investors: These loans are particularly well-suited for self-employed individuals who may not have traditional income documentation, providing them with a pathway to homeownership.
Tailored Loan Options: Non-QM loans come in various forms, allowing borrowers to choose the option that aligns best with their financial profile and needs.
Expanded Accessibility: They provide an opportunity for individuals with unique financial situations to access financing and achieve their homeownership goals.
Quick Approval: Non-QM loans often have a faster approval process, enabling borrowers to expedite their journey to becoming homeowners.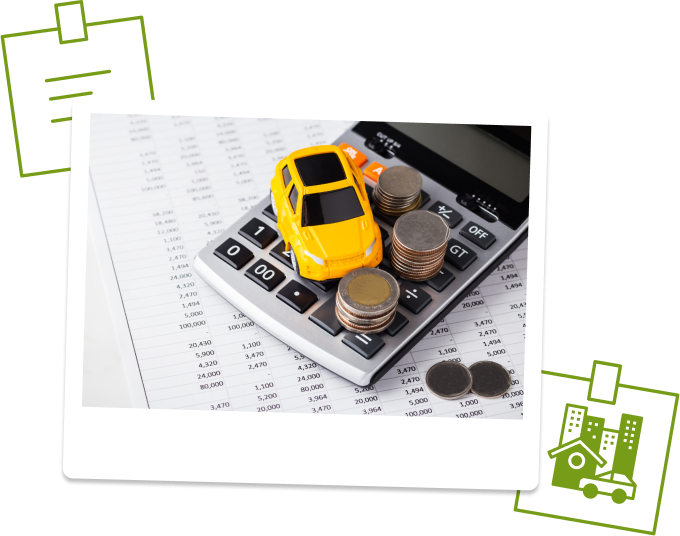 Your Partners in The Journey of Homeownership
Our company lives by our core values and seek to live by them in all that we do. Because of that our loan process takes a different approach, we want to know you and your goals and objectives for the future so that we can.

We deeply analyze your financial situation and aspirations to create a personalized plan that aligns with your vision of success.

With our expert advisors by your side, you'll gain knowledge and confidence to make informed decisions in the mortgage market.

We explore uniquely crafted opportunities to secure the best loan options for your financial success, going beyond traditional approaches.
See What Our Clients are Saying
"Working with Ralph and the staff at Mortgage Craft was amazing. We lived 3.5 hours away - that did not matter to Ralph and staff! They all made you feel like you were their only clients - and we all know they have many happy clients."
"Ralph and his team did a WONDERFUL job with handling our mortgage. They made the process so smooth and effortless. We really felt like the team was looking out for our best interest all throughout the process. They kept us well-informed and were always responded to our inquires in a timely manner. If you want next level service, use Mortgage Craft for sure!"
"I have bought a few houses over the years and this was by far the easiest process. We were able to get approved and closed within weeks of obtaining our purchase agreement. I highly recommend Mortgage Craft."
"Mortgage Craft is a tremendous provider of financial services. The team at Mortgage Craft went above and beyond providing services for our recent home purchase. It was refreshing to actually have a company do what they say and communicate efficiently and effectively throughout the process from start to finish. I highly recommend Mortgage Craft and will utilize their company in the future. "
One Application, Multiple Possibilities
Simplify Your Mortgage Search with Mortgage Craft
We make the process easy, apply online at your conveniance and securely upload documents for our review. We will review your application and reach out within 24-48 hours.
Are there any other loan types offered by Mortgage Craft besides conventional loans?

Yes, Mortgage Craft offers a range of loan types to suit different needs. In addition to conventional loans, we also provide FHA loans, USDA loans, VA loans, Non-QM loans and other specialized loan programs. We can help you explore all your options through a single application.
What are the eligibility requirements for an FHA loan?

FHA loans have flexible eligibility criteria. Generally, a minimum credit score of 580 is required for a 3.5% down payment. Credit scores ranging from 500-579 may require a 10% down payment. Other factors such as employment history and debt-to-income ratio are also considered.
How can I determine if I qualify for a USDA loan?

To determine your eligibility for a USDA loan, you can apply online or contact Mortgage Craft. We can guide you through the qualification process and provide personalized assistance to help you understand if a USDA loan is the right option for you.
What is a Certificate of Eligibility (COE) for VA loans?

A Certificate of Eligibility is a document that confirms your eligibility for a VA loan. It verifies your military service or surviving spouse status. Mortgage Craft can assist you in obtaining your COE quickly and efficiently.
Can I use government-backed loans for investment properties?

Government-backed loans like FHA, USDA, and VA loans are primarily intended for primary residences and have occupancy requirements. They are typically not available for investment properties. However, it's important to consult with a Mortgage Craft specialist to understand the latest guidelines and any potential exceptions.