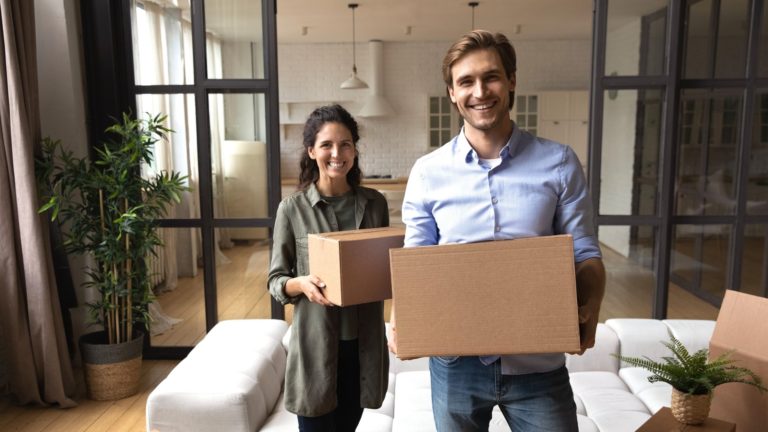 Most people ask, "where do we start?" If that's you, we have the whole process laid out from start to finish. Your dream home awaits! And we can help you buy it! The best part?
You can ask questions at any time by calling us at 717-560-0546. Our full time job is helping you, so ask away!
How Much Do I Need for a Down Payment?
A quick summary of the first-time homebuyer programs we offer through our lenders is listed below. All of these programs are designed to help you save money and purchase a new home. Starting out does not have to be expensive!
Conventional Loans: 3% Down
FHA Loans: 3.5% Down
USDA Loans: 0% Down
VA Loans: 0% Down
*There are restrictions on all loan types, so not every borrower will qualify for every loan program.
Don't forget those closing costs. Closing costs typically range from 4-6% of the loan amount in addition to any down payment you may have.
How Much House Can I Afford?
This depends on a few factors. 
Factor #1: We meet or call you and ask what monthly payment you think would be comfortable for you or for your family. Not everyone wants to stretch their budget to the max to buy a house and we understand that! So, let us know what you are comfortable with and we can help figure out how large of a house that is. We can always adjust your purchase price later in the process. You are not locked into your first choice.
Factor #2: Your credit score, monthly income, and how much you have saved all can affect what you can afford when looking to buy a home. We walk through the process with you and explain how each piece helps you qualify to purchase a home and how much you can afford. 
Step 1: Get a Pre-approval Letter
At Mortgage Craft, we like to provide as much certainty in the home buying process as possible. Many lenders offer a "pre-qualification." This means a lender collects basic information from you to help calculate how much of a home you can afford. A pre-qualification is more of an estimate on how much you can afford, and does not check your credit score or review any other documentation and is less reliable than a pre-approval.
What's the difference between pre-qualified and pre-approved? Learn More!
Step 2: Search for the House of Your Dreams!
Work with the realtor of your choice to figure out exactly what you want in your home. If you are going to tour a house, let us know the address and we will send you a free cost estimate for that specific property, so you can know what monthly payment and cash to close to expect should you wish to purchase it!
Step 3: Make an Offer
You and your realtor to decide how much to offer on your dream home. Once that's decided, your realtor will put in your offer with your specific purchase price and terms.
Step 4: We Submit Your Loan Application
When your offer is accepted, let us know! We use a copy of your agreement of sale to set up your mortgage. Your loan officer will order an appraisal and coordinate with your chosen title company for closing.
Documents you will need to provide:
Paystubs
Asset/Bank Statements
2 Years of W2's
Agreement of Sale
Step 5: Conditional Approval
The mortgage lender's underwriters will verify all your information and work to approve your loan. If they need additional information they will add conditions to your approval and request more documents. 
You will also need to purchase homeowner's insurance for your new home.
Step 6: Closing and Settlement
You will meet with the sellers at the title/closing agent's office and sign all of your mortgage documents. After everyone signs, your realtor will hand you the keys to your new home!